Tour Introduction
China can be a scary place to someone not speaking the language and not able to read the Chinese characters. We offer our special tours for clients wanting to travel to China in complete comfort and the safty they would expect back in their own country.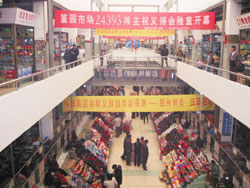 Tour Package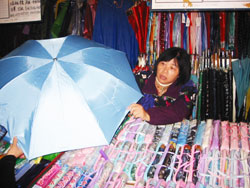 We would prefer to keep the trip based on wholesale market cities and factories, but special requests to see some of China's wonderful attractions can be made based on availiable time.

Tour consists of:
Picked up and drop off Pudong international airport, Shanghai.
Luxury Accomodation.
Fulltime translator/guide.
All meals.
All domestic transport related to market tour.
On the spot ordering.
Factory tour and introductions.
Introduction to all our management directly responsible for your goods

5-7 Day Tour
Single or Double : USD$5000.
Extra person/s : USD$2000 per head.

If you decide to stay on while your goods are being packed and transported, you are more than welcome to come and supervise.