Company Introduction
The company consists of 2 directors. A local Chinese and an Australian. Together, with a large team of respectable affiliated partners and friends from each major market city, we take full control and responsibility for your goods leaving China.

The same applies to importing to China through Onshu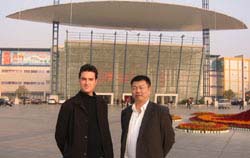 Company Strategy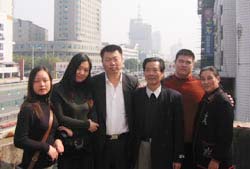 One of the biggest concerns for both buyers overseas and in mainland China, is the quality of the goods they purchase and the quantity that arrives.
Our goal is to focus mainly on these points to gain a solid trust and reputation with all available markets.


We can open doors for you, but you may need to open yours to us first

Whether it be anything from small goods from China, machinery from Japan, or produce from Australia, to ensure we keep our trusted reputation, no products imported into China or any other parts of the world through our network will commence without one of the Onshu partners fully understanding the product and the company involved.
Customers rely on us and in return, we need to rely on you. This could be either Colin Wang or Murray Phillips working along side your business at our own expense for as little as a week to a full month depending on the products involved. This will help our own knowledge needed to help further our sales of your product, our understanding of your business and it's own requirements and help each other's business growth. This also includes clients wishing to network with our suppliers.


Affiliated Partners

Our affiliated partners are some of the most respectable people from around the globe that have been hand picked by us to secure a more reliable result for your goods. 2 of the members in China included are family of Chinese Partner, Mr. Wang.
Father: 40 years trading steel internationally to China. (Flying Bird)
Sister: Government appointed ISO9000 international quality inspector. (WSC China)
We use this personal level to make sure goods are sent smoothly between the supplier and our clients.